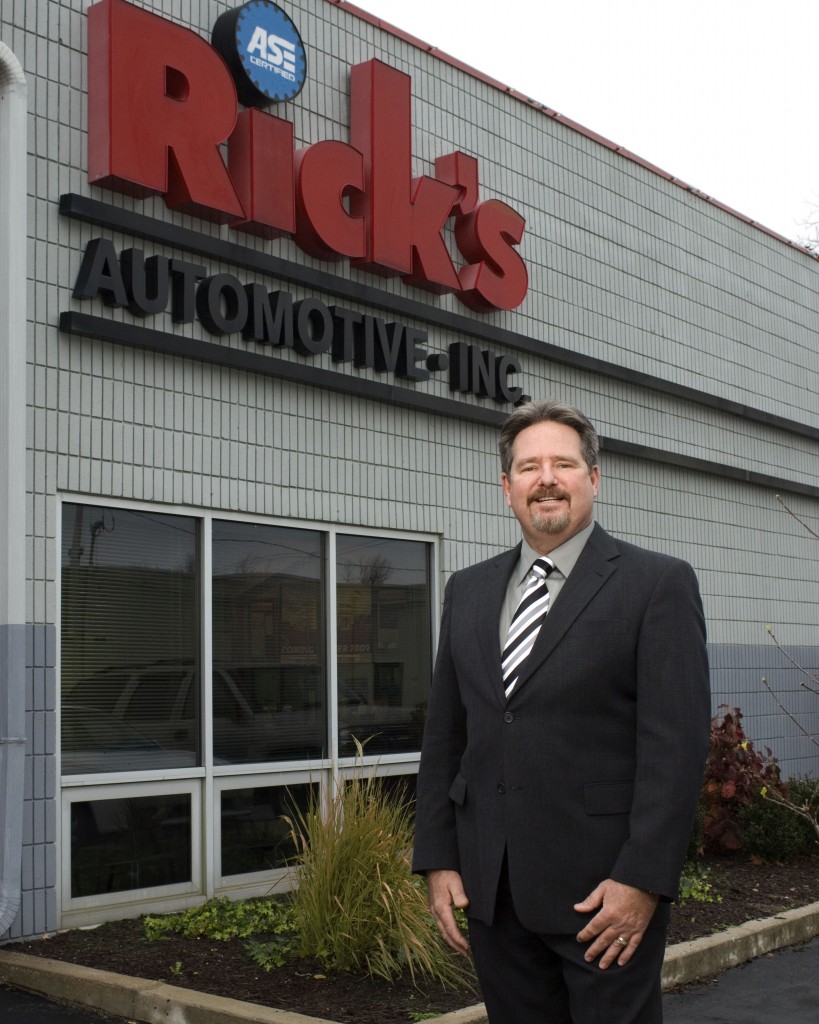 Rick Hughlett Distinguished Alumni 2012
Rick Hughlett opened Rick's Automotive in Springfield with his wife, Karen, in 1980. Rick's Automotive was founded with the determination to bridge the gap between dealerships and chain stores with an honest and competent auto repair facility dedicated to quality and affordability, and has grown to become one of the most recognized and trusted automotive service providers in southwest Missouri. One of only three automotive repair shops in Springfield to be certified by the American Automobile Association, Rick's Automotive now has 35 full-time employees who service more than 1,000 vehicles each month, including 110 local organization fleets.
A graduate of Ozarks Technical Community College's precursor, Graff Vocational Technical School, and a supporter of OTC since its inception, Hughlett emphasizes education and training for his employees. Every Rick's Automotive employee is certified by the National Institute for Automotive Service Excellence, most of the auto technicians are "Master Certified" – including Hughlett – and six technicians hold certification for advanced automotive diagnostics. Rick's Automotive also conducts regularly scheduled continuing education exercises and provides additional management and customer service training for the front counter staff and service advisors.
Hughlett was instrumental in the formation of an Advisory Committee of area automotive service providers to work with the OTC Transportation Department. Through this group, local industry leaders have been able to provide OTC's automotive instructors with current, real-life examples of the tools and training needed to be successful as professional technicians. Hughlett also offers a mentoring program and hands-on experience for students from OTC's Automotive Repair program, and has established a scholarship fund for students in that program through the OTC Foundation.
Hughlett has served his community over the years through leadership positions on the Board of Directors of the OTC Foundation, the Board of the Springfield Area Chamber of Commerce, the MS Society Advisory Board, the United Way Allocations Committee, and Springfield Southeast Rotary. Rick's Automotive is a founding member of the Automotive Service Association (ASA) in Springfield, and Hughlett served as president of Springfield's ASA chapter for several years. Rick's Automotive was the 2012 recipient of the W. Curtis Strube Small Business Award, presented by the Springfield Area Chamber of Commerce. Additionally, Rick and Karen Hughlett and Rick's Automotive are involved with or support more than 30 other local organizations and charities.
Currently a resident of Ozark, Hughlett and his wife have two daughters and four grandchildren. One daughter and both sons-in-law work in the family business.