2020 CAMPAIGN
Since 1990, OTC students have been enthusiastically supported in every way by OTC faculty, staff and donors. This year, marks the college's 30th anniversary. To help celebrate, the OTC Foundation is launching our second annual Sock Star campaign, which raises money for OTC students in crisis. With every donation of $30 or more to the Student Emergency Fund, you receive a free pair of newly-designed Ozzy socks, not available anywhere else. Each year a new design is released so you can collect them all!
The compassion and generosity of the OTC family is second to none. Last year, donors blew through our $3,000 Sock Star fundraising goal, allowing us to serve nearly 60% more students. This year, we are aiming higher so that we can meet every student need. Help us meet our $5,000 goal by becoming an OTC Sock Star today!
CARE
Donate to the Student Emergency Fund to provide financial assistance to students in crisis.
WEAR
Show off your school spirit with a pair of exclusive, not-for-sale Ozzy the Eagle socks as a token of our appreciation.
SHARE
Post a photo of your new merch to social media using the hashtag #OTCSockStar.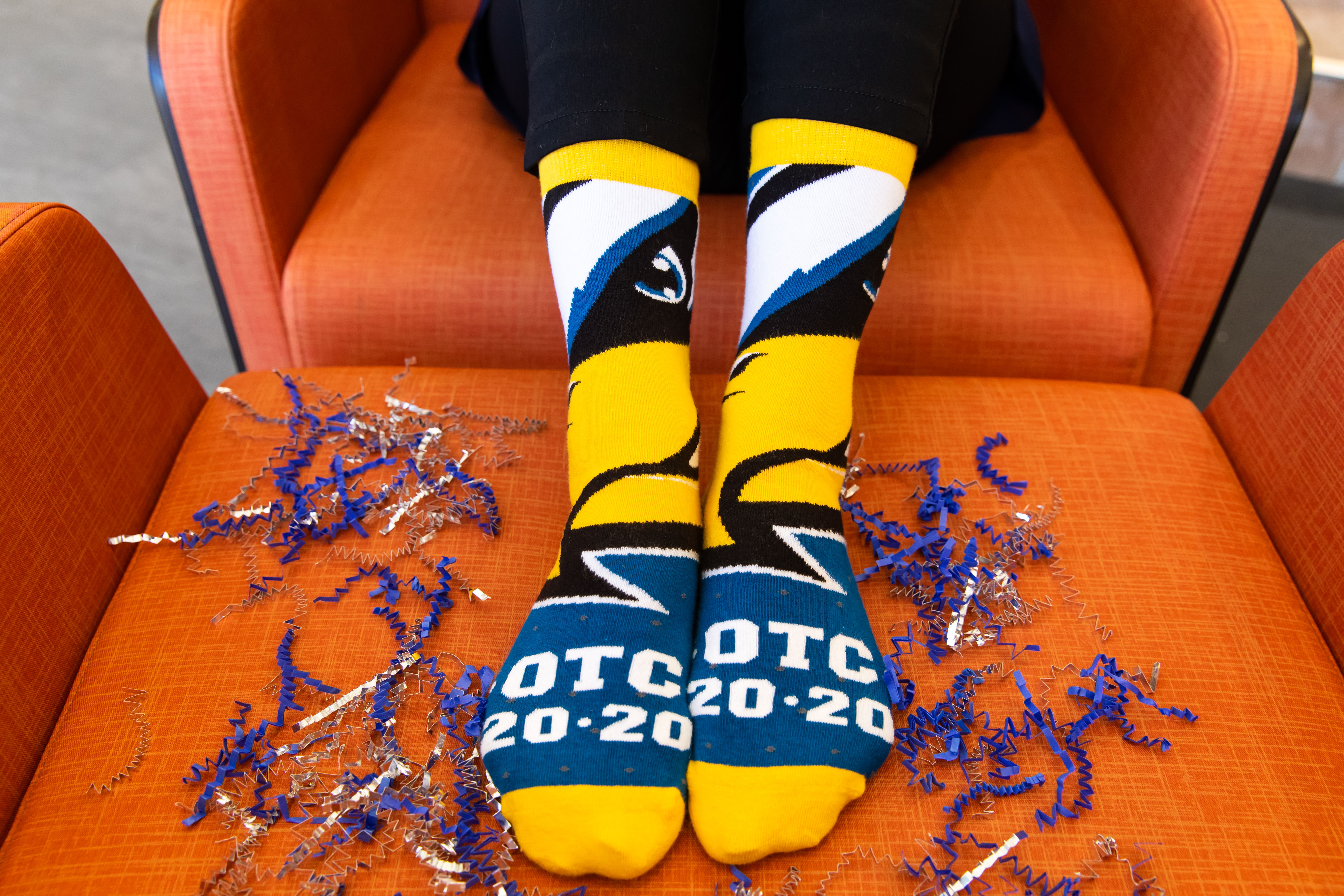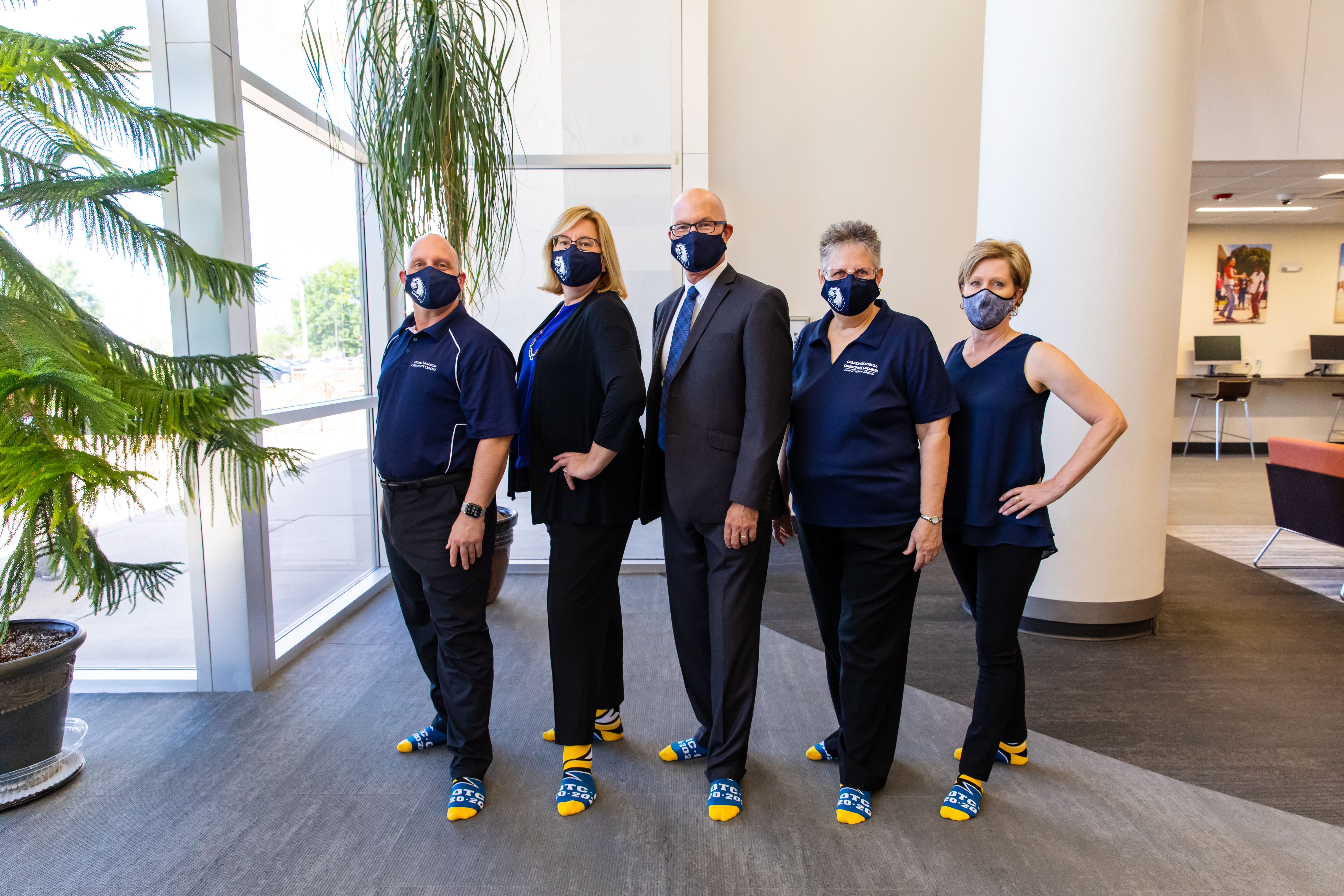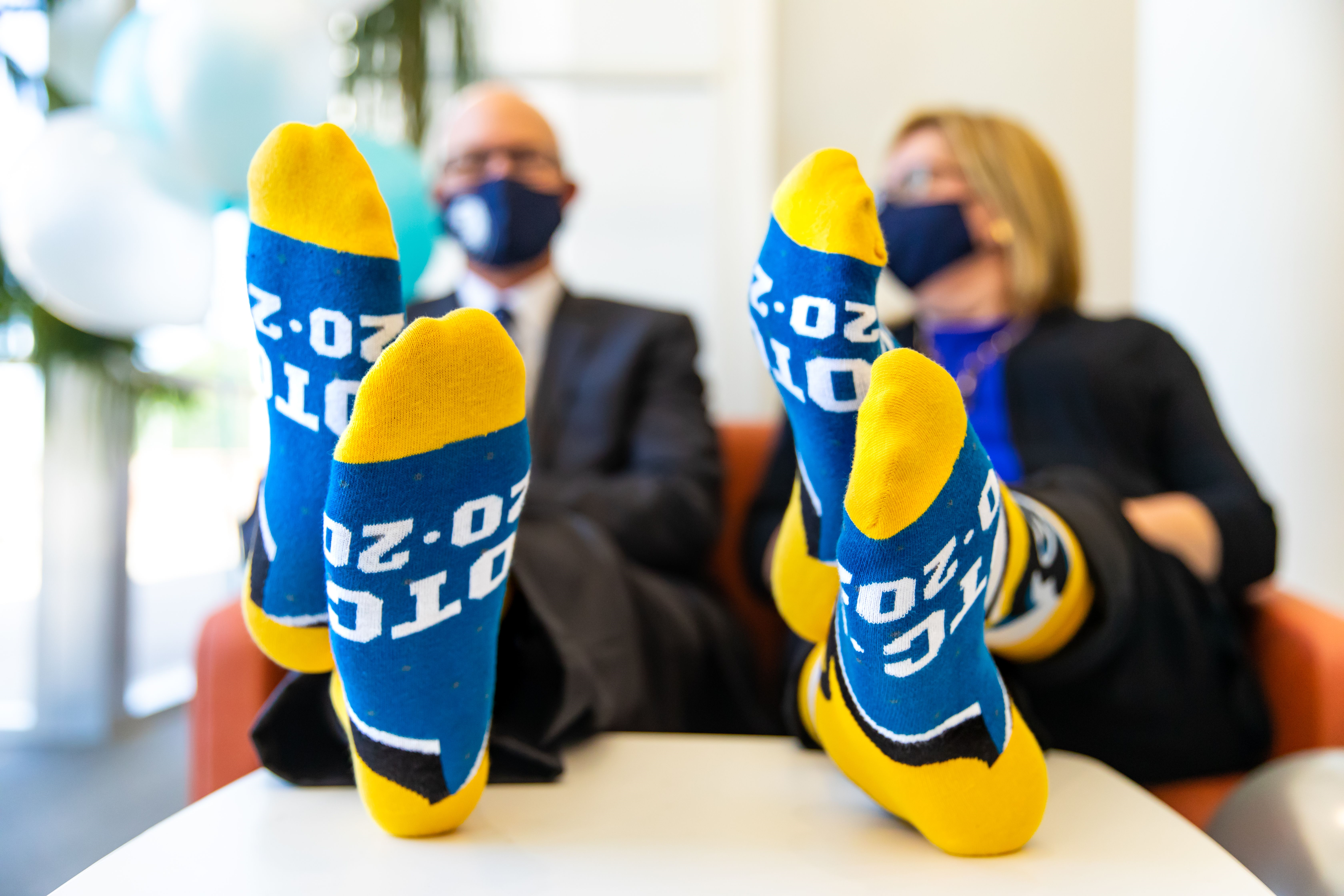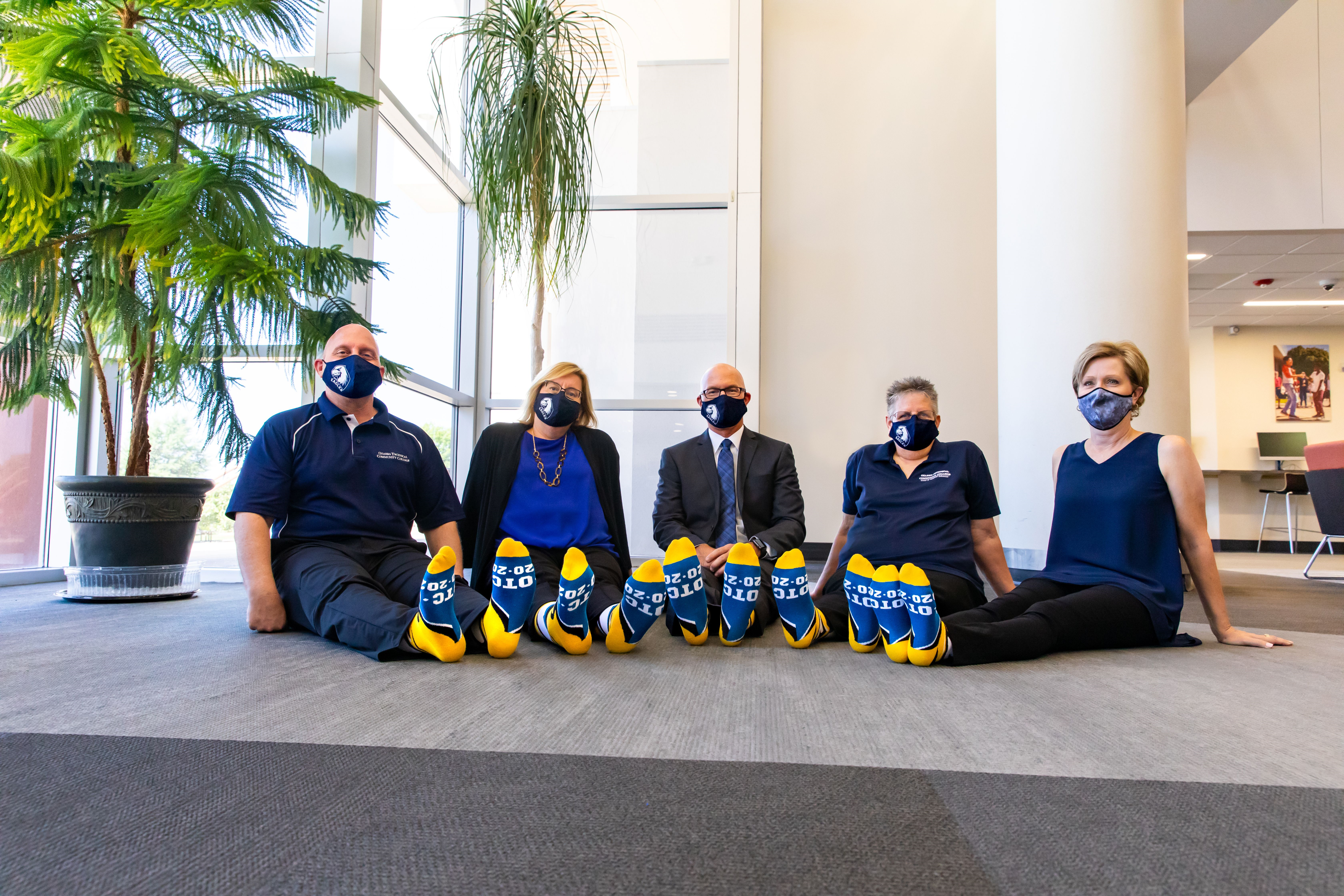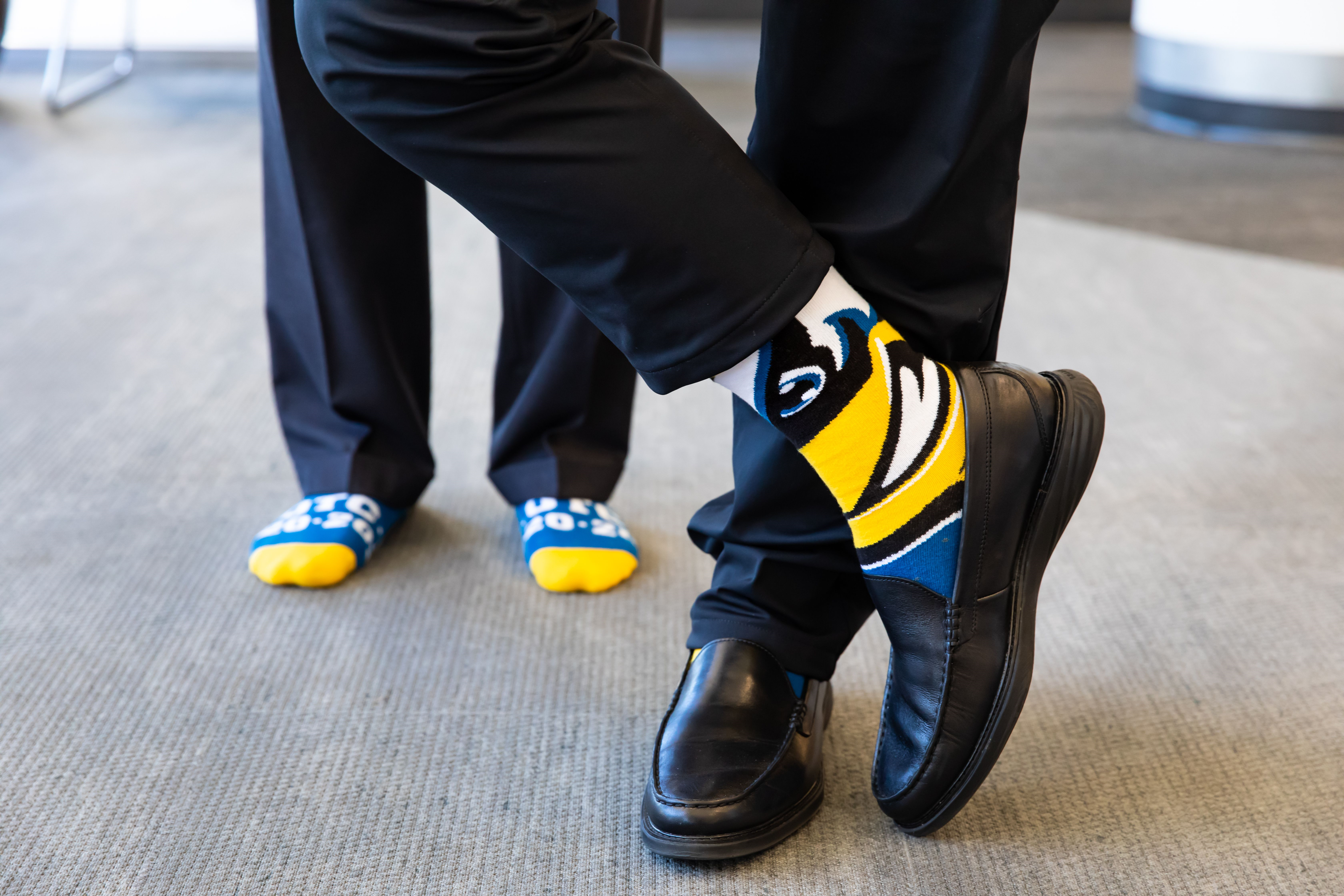 + What is the Student Emergency Fund?
Compassion is a hallmark of the OTC experience. The SEF exists to assist OTC students by providing financial support when they need assistance with immediate, unexpected and unavoidable emergency expenses. These circumstances could arise from job loss, accidents, illness, death of a family member, COVID-19, or a need for temporary housing. This hardship must have a direct impact on the student's academic success at OTC. Money does not have to be repaid and the disbursement is confidential.
+ How/when will I receive my socks?
To minimize personal contact, socks will be distributed from the OTC Foundation via standard or inter-office mail. Socks will be distributed shortly after your Sock Star campaign contribution is made.
+ What size are the socks?
Socks are one-size-fits-most.
+ What if I want more than one pair of socks?
On the donation form you will have the option to give more to receive more. Want two pairs? Simply make a $60 gift. Please contact the OTC Foundation office at (417) 447-2651 if you wish to make a larger gift and receive additional socks.
+ Can I give to this campaign via phone or in-person?
You may call (417) 447-2651 or stop by the OTC Foundation office to make your donation to the Sock Star campaign. The office is located in the Information Commons building on the OTC Springfield Campus, Suite 206.