2014 Recipient – Special Agent Sgt. Joseph M Peters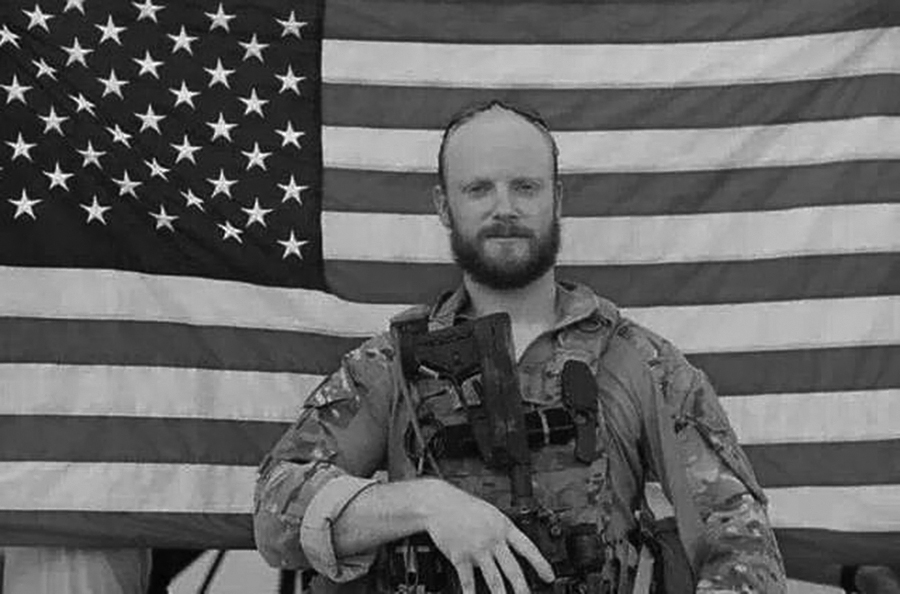 Special Agent Sgt. Joseph Michael Peters, 24, of the 286th Military Police Detachment in Vicenza, Italy, was killed from injuries he sustained in a devastating series of blasts from suicide bombs and improvised explosive devices in a compound west of Kandahar, Afghanistan, accompanying Army Rangers on a raid on Oct. 6, 2013.
This was his third deployment in support of the global war on terror with two previous deployments to Iraq.
Joseph was a devoted husband, father, son, brother and friend. He is survived by his wife, Ashley Peters, and his son, Gabriel Peters. He is also survived by his mother and father, Debbie and Dennis Peters, his two brothers, Christopher and Matthew Arnall, his sister, Alex Peters, his maternal grandmother, Jeanette Bettiga, his paternal grandfather, Jerry Peters, and his paternal grandmother and step-grandfather, Waynett and Cliff Washington.
Joseph graduated from Republic High School in 2007 and earned a certificate of Electronic Media Production at Ozarks Technical Community College.
His military education includes the Criminal Investigation Division Agent Course, Protective Services Training Course, Human Intelligence Collector Course, Joint Analyst Interrogator Collaboration Course, the Advanced Crime Scene Investigative Technician Course, and the Warrior Leader Course.
Joseph's military awards are: Bronze Star Medal with combat distinguishing device "V" (posthumous), Bronze Star Medal (posthumous), Purple Heart (posthumous), Meritorious Service Medal (posthumous), Joint Service Achievement Medal, Army Achievement Medal, Army Good Conduct Medal (3), National Defense Medal (2), Afghanistan Medal with Bronze Star Service Star-Arrowhead, Global War on Terrorism Expeditionary Medal, Global War on Terrorism Service Medal, Noncommissioned Officers Professional Development Ribbon, Army Service Ribbon, Overseas Service Ribbon, NATO Medal (posthumous), Combat Action Badge (posthumous), Driver and Mechanic Badge – Bar, Driver – W (four wheeled vehicles), Combat and Special Sill Badge Basic Marksmanship Qual Badge-Bar, Weapon: Rifle (Inscription: Rifle), Expert Overseas Service Bar (2).
He gave his last full measure of devotion in laying down his life for his country, his family, and his friends. He will be missed but never forgotten.