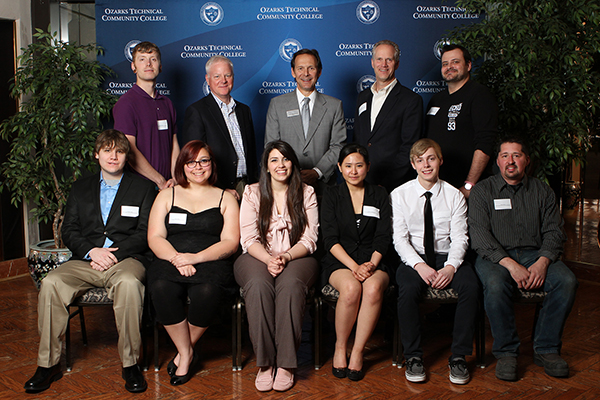 The OTC Foundation offers privately funded scholarships. To be eligible for scholarships, the student must meet the requirements as defined by the donor. To view available scholarships and their requirements, click on the List of Scholarships link below.
Prior to applying for a Foundation scholarship, all students must complete a FAFSA. For questions about your FAFSA, visit Financial Aid.
If you have any questions regarding OTC Foundation scholarships, please contact the Foundation Office at 417-447-2651 or foundation@otc.edu.

Scholarship Application Periods
Fall: to be determined
Spring: September 1 – October 31
Summer: March 1 – April 30
Scholarship Recipients
Scholarship recipients will be notified of award via their student email account before Winter Break following the application deadline. The College reserves the right to notify donors of the names of recipients. An OTC Foundation Scholarship is contingent upon the recipient meeting the requirements as outlined in his/her scholarship agreement. This includes attendance at the annual Donor Reception held each April and submission of a thank you note to the donor. Failure to meet any of the requirements, will result in forfeiture of the recipient's scholarship.
Fall 2017 OTC Foundation Scholarships
The application period for Fall 2017 has closed.
Spring 2018 OTC Foundation Scholarships
The application period for Spring 2018 has closed.
Scholarship Guide
Scholarship Application Resources